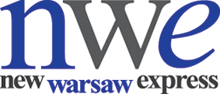 Artykuł pochodzi z pisma "New Warsaw Express"
To set you in the right mood for Christmas and relieve your wallet before pre-Christmas shopping madness takes its toll, the Synapsis Foundation, Rotary Club of Warsaw and the Sheraton Hotel have organised a charity Christmas ornament auction. This year, the auction again features ornaments hand-painted by the hotel's special guests, associates and friends, including First Lady Jolanta Kwasniewska, Jose Carreras, Chris de Burgh, or marked with a kiss by Catherine Deneuve. The baubles to be auctioned are now on display at the Sheraton. The festivities begin in the hotel's ballroom on Sunday at 16:30 and continue until 22:00.
Apart from the auction, the organisers have also provided other attractions, including a live concert by Polish rock band Bajm and jazzman Stanislaw Soyka, a lottery and a fair where everyone can purchase Christmas gifts.
The proceeds from the auction go to help autistic children being treated at the Synapsis Foundation Centre, as well as to other charity events run by the Rotary Club.
JULIA TOMASZEWSKA