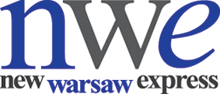 Artykuł pochodzi z pisma "New Warsaw Express"
Warsaw city authorities finally took the wraps off the new Wislostrada tunnel at 12:20 on Saturday afternoon, in the latest potential new dawn for the city's long-suffering drivers. The 900-metre long tunnel – Poland's longest – allows traffic to drive uninterrupted past the Wisla's three main bridges and frees up land between the Powisle district and the river for redevelopment. Warsaw Mayor Lech Kaczynski says the city will decide what it wants to build in the area within the next three months.
For now, Kaczynski was too busy triumphantly claiming the credit for the tunnel, despite it being opened 10 months late and at a cost of PLN 40m more than planned. "Better late than never," he told the gathered group of 200 dignitaries.
Before then, however, the city's cyclist lobby had also taken the chance to make some telling points, appearing just after the official opening to be the first to ride through the tunnel.
"The 200 million spent on this tunnel would have been enough for a whole network of bike routes," said Rafal Muszczynko from Rower ("Bike") Patrol.
STEVEN MULLER