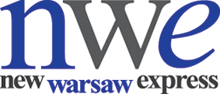 Artykuł pochodzi z pisma "New Warsaw Express"
Jacek Kuron, for most Poles a figure as important as Lech Walesa in the fight for democracy, died in a Warsaw hospital on Thursday after a long fight with cancer.
Kuron was the charter member of the legendary Workers Defence Council (KOR), which first succeeded in uniting workers and intellectuals against the communist system in the late 1970s.
While other former Solidarity men got rich on the proceeds of power and party cronyism, as Labour Minister in the early 1990s Kuron could be seen personally serving soup to Warsaw?s poor. During the tough early years of the transition to a market economy he worked tirelessly to soothe the problems of society?s poorest and was crucial in defusing much of the union conflict that stemmed from rationalisation of communist-era industry.
Famously, he would appear even at formal occasions dressed in his trademark denim shirt and continued to support attempts to create a progressive socialist alternative to the ex-communist SLD grouping. Despite almost disappearing from public life after a failed attempt to win the presidency in 1995, he remained consistently one of the three ?most-trusted? politicians in Poland.
After his death Polish media were dominated by tributes to him, and parliament held a minute of silence to mark his passing. ?He was a man of immeasurable goodness, whose central concern was always the dignity of other human beings,? said Sejm speaker and former communist party member Jozef Oleksy.
?Without Jacek (the change to democracy) would have been impossible,? Lech Walesa told the TVN television station.
STEVEN MULLER