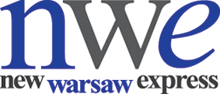 Artykuł pochodzi z pisma "New Warsaw Express"
Police in Warsaw detained media star psychologist Andrzej S. on Sunday in relation to the discovery of thousands of sexually explicit photos of young children at a site near ul. Raclawicka in the Mokotow district of Warsaw. The case added to the shockwaves spread by other high-profile child molestation cases and sent a shiver down the spines of ordinary Poles.
Andrzej S. made his name as one of the foremost commentators on cases of sexual abuse, often appearing as a court expert and giving comments for the same national dailies that this week reported his arrest. He was detained after being found loitering near the site of the dumped pictures, after which police identified him from a distinctive mark on his hand visible in several photographs in the stash.
Authorities are keeping close-lipped on the case, and have only approximated the charges to be levelled against the psychologist. In an interview with Radio Zet on Thursday, Justice Minister Marek Sadowski described the evidence against Andrzej S. as "strong".
The news accompanied the earlier high profile arrest of Kazimierz K., a well-known campaigner for children's rights in the central Polish town of Belchatow, who is charged with the continued molestation of a young girl over several years and faces up to 10 years in jail. .
Meanwhile, a court in the southeastern town of Krosno on June 25 convicted a local priest of sexual molestation of six primary-school-age children – but outraged child support groups by imposing only a two-year suspended sentence on the clergyman. Village priest Michal M.'s case has made media headlines since 2001, when local prosecutors dropped the investigation – only to be pressured into renewing it by a campaign from the national Gazeta Wyborcza daily.
In deeply Roman Catholic Poland, where the church has failed to conduct the kind of deep-rooted investigation into child abuse seen in the US, the decision undermines hopes of a fundamentally open approach to the issue.
Central to the conviction was local Greek-Orthodox church member Lucyna Krawiecka, who initially raised the charges against the priest – to the outrage of many in their village of Tylawa. She says she has had to suffer a wave of persecution from local officials and residents after accusing Michal M.
"I hope that the church will think about both the conviction and the fact that the court banned him from working with children," she told Gazeta Wyborcza after the decision. The church has yet to withdraw Michał M. from the parish.
Warren Foo
added to the shockwaves – increased people's horror
deep-rooted – thorough
high profile – much publicised, talked about
loitering – standing around without an apparent purpose
made his name – became famous
stash – a load or hoard
withdraw – remove