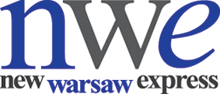 Artykuł pochodzi z pisma "New Warsaw Express"
Best Club
Piekarnia. Might have been a closer contest if NoBo hadn't been so insistent that they are a lounge bar and not a club. As it is Piekarnia wins again, as usual. A couple of new places have either opened recently or are openning soon, should be interesting to see what happens. Will Piekarnia finally buy some new speakers and a sound system that doesn't hurt your ears? Watch this space.
Best Club Night
Love Bomb. A much closer decision. We almost went for the British Asian sound of Shaanti, but Love Bomb bringing in global megastar (and pretty good DJ) Roger Sanchez tipped the scales their way. Here's hoping that Love Bomb's second five-year plan is as good as their first.
Best DJ
Warsaw's seen a lot of big names this year: Roger Sanchez, Carl Cox, Paul Oakenfold, Nick Waren to name a few. But the performance of the year came from UK Asian mastermind DJ Bobby Friction. It was his fifth visit to Poland, which might explain why he knows how to whip up a storm in a Polish club. The fact that he plays new, happening music (unlike certain big names) might explain the excitement when he plays.
Best Polish DJ
The home-grown talent just gets better and better. Although with Mr Pete Haywood contacting real estate agents about flats in Warsaw they'll need to be on top of their games! Strong performances all year from Glasse almost won it, but our award for sheer chaos creation every time they get behind the decks has to go to the WaWa boys. Plus they had a couple of top tunes out last year. Good work chaps!
Tune of the year
"Bangra Knights" by Bangra Knights featuring Raul, a.k.a. the tune from that Peugoet advert set in India. OK so it was released a couple of years ago now, but in terms of putting a smile on your face and making you reach for the volume knob and annoying the neighbours it's still impossible to beat. If you're playing it in a car, remember to roll the windows down even in this weather.
Best Newcomer
DJ Marika. Sheer class. Played immediately after Paul Oakenfold and simply blew him away. And that was the first time she'd ever played to more than a couple of hundred people. This girl is going to go far.
Best pre-club routine
Warsaw Tortilla factory for a chicken burrito, extra hot sauce, washed down with frozen strawberry margaritas. Then a short stroll to NoBo for a couple of Mohitos. Always sets you up for whatever the night throws at you!
Best Development of the year
Airplane tickets prices finally starting to fall to levels seen in the rest of the free world. Only to and from London so far (so it's cheaper to fly to Prague via London than direct from Warsaw) but hopefully it marks the start of a free market.
Idiot of the year
Whoever renamed the Belgian invention of french fried potatoes as freedom fries. No comment needed there, really.
Christian Swindells
TEST