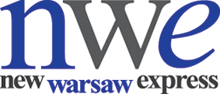 Artykuł pochodzi z pisma "New Warsaw Express"
Prime Minister Marek Belka has faced a storm of opposition criticism for his compromises on the EU constitution at last weekend's summit, but the early polls show that cooler heads are prevailing.
The main issue at stake was Poland's voting power; under the Nice Treaty, which the constitution replaces, Poland and Spain had almost as much weight as Germany despite having just half the population.
Poland and Spain managed to block the constitution at a summit in December, but since Spain's elections in March, the new government is much more willing to compromise, meaning Poland would have been isolated if it continued to object.
Belka says that left him with little choice but to agree to a compromise, under which the losing side of a close vote can appeal for further consultations.
Poland's opposition sees things a wee bit differently: "a disgrace," "capitulation," and "betrayal" were some of the more choice words used to describe the final deal.
The centrist Civic Platform (PO), which coined the tagline "Nice or Death" before the December summit, was more levelheaded in its criticism.
"The European interest' came to mean only 'Poland's willingness to back down,'" said Janusz Lewandowski, one of the PO's newly elected euro-MPs.
Much of the opposition is also up in arms about Belka's failure to secure a mention of God in the preamble to the constitution - something other Catholic countries such as Italy and Spain had supported, but which was torpedoed by opposition from the secularist French andBelgians.
Once again, Pope John Paul II seemed to strike a more understanding tone than some of his most ardent local followers, thanking Poland for fighting the good fight even though it lost in the end.
Ordinary Poles also seemed to take a more relaxed view than their impassioned leaders. This week a poll showed 43 percent saying the deal doesn't violate Poland's interests; 36 percent think it does, while a sizeable 21 percent are undecided.
That should make the government breathe a little easier as it prepares to defend its work at a referendum on the new treaty sometime next year - Poland is one of ten countries that is at least considering putting the constitution to a popular vote. If the referendum were held today, polls say that 47 percent would vote to ratify the new European constitution and 33 percent against, with 20 percent undecided.
ANDREW POWERS