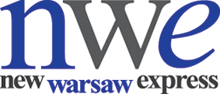 Artykuł pochodzi z pisma "New Warsaw Express"
Though the formerly annual Freedom Parade has been nixed by Lodz Mayor Jerzy Kropiwinicki, city authorities have managed to provide an unusual amount of entertainment to all around with their complicated dance around the issue. After first cancelling the popular event, styled after Berlin's monstrous Love Parade, the right-wing and often controversial mayor decided to put the issue to a popular vote when it was already too late to organise it. Despite a landslide victory of 7,134 "yes" votes to 2,926 against, the parade's organisers have decided to skip this year and concentrate on putting together next year's event. Things could get interesting next year, however, since after his humiliation at the polls Kropiwnicki announced that the vote results applied only to this year's parade.
The mayor has taken the city's lively cultural scene by the horns, with the Freedom Parade row following closely on the footsteps of his long-standing battle with the crew of the Nowy Theatre over the appointment of Kropiwnicki's political sidekick Grzegorz Królikiewicz.
BORIA TARASOV